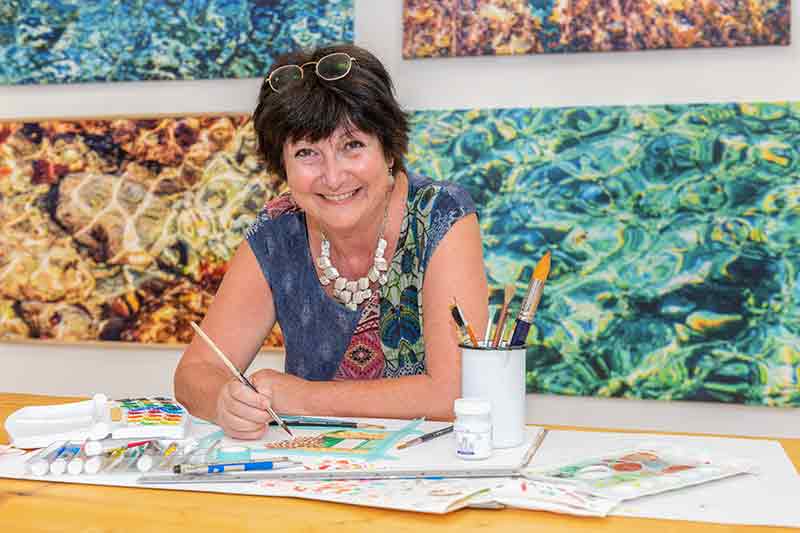 Christiane Sternberg is a book author and illustrator. Together with her husband, photographer and graphic designer Marcos Gittis, she runs a gallery in Mallorca.
She loves working on creations with her clients and will do everything she can to translate their ideas and dreams into bespoke works of art. Christiane is fully aware of the overwhelming feelings and worries that planning a wedding can involve and is experienced in making the journey as smooth and as faultless as humanly possible. Her process of collaborating on a creation is always simple, fun and reliable so the nerve-wracking time of wedding planning can be made easier for the bride and groom to see their ideas and dreams take shape on paper.
Whether pragmatic or romantic, Christiane adapts the style of design to the personal preferences of the bridal couple. Each motif is hand-painted and underlines the personalities of the bridal couple. The materials used can be watercolour, red chalk or a mixture of ink and watercolour as in urban sketching.